Anyone who will be watching old video game shows such as GM will no doubt have the nostalgic urge to play retro games.
You can of course obtain the old consoles and games on sites such as eBay. However, long gone are the days where you can pick them up cheap at the local car boot as most sellers will now know their worth.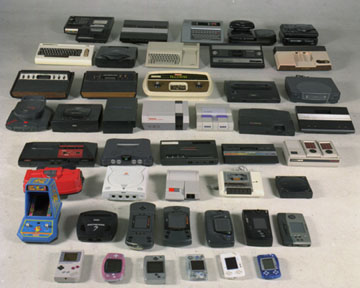 The prices are not rediculous though as you can purchase an unboxed SNES console on eBay for around £30-£50 and this is roughtly the cost of most older consoles
Collectors will of course pay a lot more for a boxed console or game and some are quite rare.
The black Playstation programable console can be worth well over the £300 mark along with any Jap import consoles.
There are also many increasingly rare games such as 'Secrete of Mana' for the Super Nintendo (£50+) and 'Panzer Dragoon Saga' for the Sega Saturn which can sell for well over £100+.
Most of the well known retro games can be purchased for a relativlly cheap price so there is always a bargain to be had.
If you plan to play some of the older classics without cluttering your room with dusty plastic boxes, then you can of course use the following methods:
Download a ROM and Emulator to your PC, laptop or tablet.
Download officially released games to the Playstation and XBox on-line networks.
Buy retro game bundle discs.
Stream games to services such as Steam or OnLive.
Personally, I think the experience of playing on the original format is more satisfying.